Transformation Challenge is a 6 Week Transformation Challenge
Live Happy. Live with confidence. Join our challenge. How to win? Its
based on the biggest visual change. #TeamPrime is here to help you with
your fitness journey. Wheather you're trying to add size & strength
or tone up, we have the experience & tools you need. Download the
ShopTeamPrime App today & get started.
Real Effort. Local People. Results that speak for themselves
FREE 6 Week weight training program based on experience level and sex.
FREE meal plan with suggested targeted daily calorie and macronutrient intake
FREE access to private group chat for updates, ultimate motivation and support from #TeamPrime and other participants
With the PSNTransformation Challenge
Get a meal plan
Easy & effective meal plan to help you cut out all the hard work.
Men & Women Workouts
Workout that are designed to push you to the next level
Join Challenges
Enter into multiple transformation challenges a year to win $1000+

Message us
You have access to the private group & participants
Take Assesments
Measure your physical progress and consistency in order to improve.

Keep Photos Safe
Take and store private photos directly in the app to track your visual progress & stay organized.
Track Workouts & Meals
Share information about your brand with your customers. Describe a product, make announcements, or welcome customers to your store.
Weekly Live Streams
We bring our exclusive trainers & athletes to share the best tips to help you with your journey.
Roxy Cruz
2022 New Year New Me
Transformation WINNER
Eka Agung
2022 New Year New Me
Transformation Challenge Winner
Yoselin Calderon
2021 New Year New Me
Transformation Challenge WINNER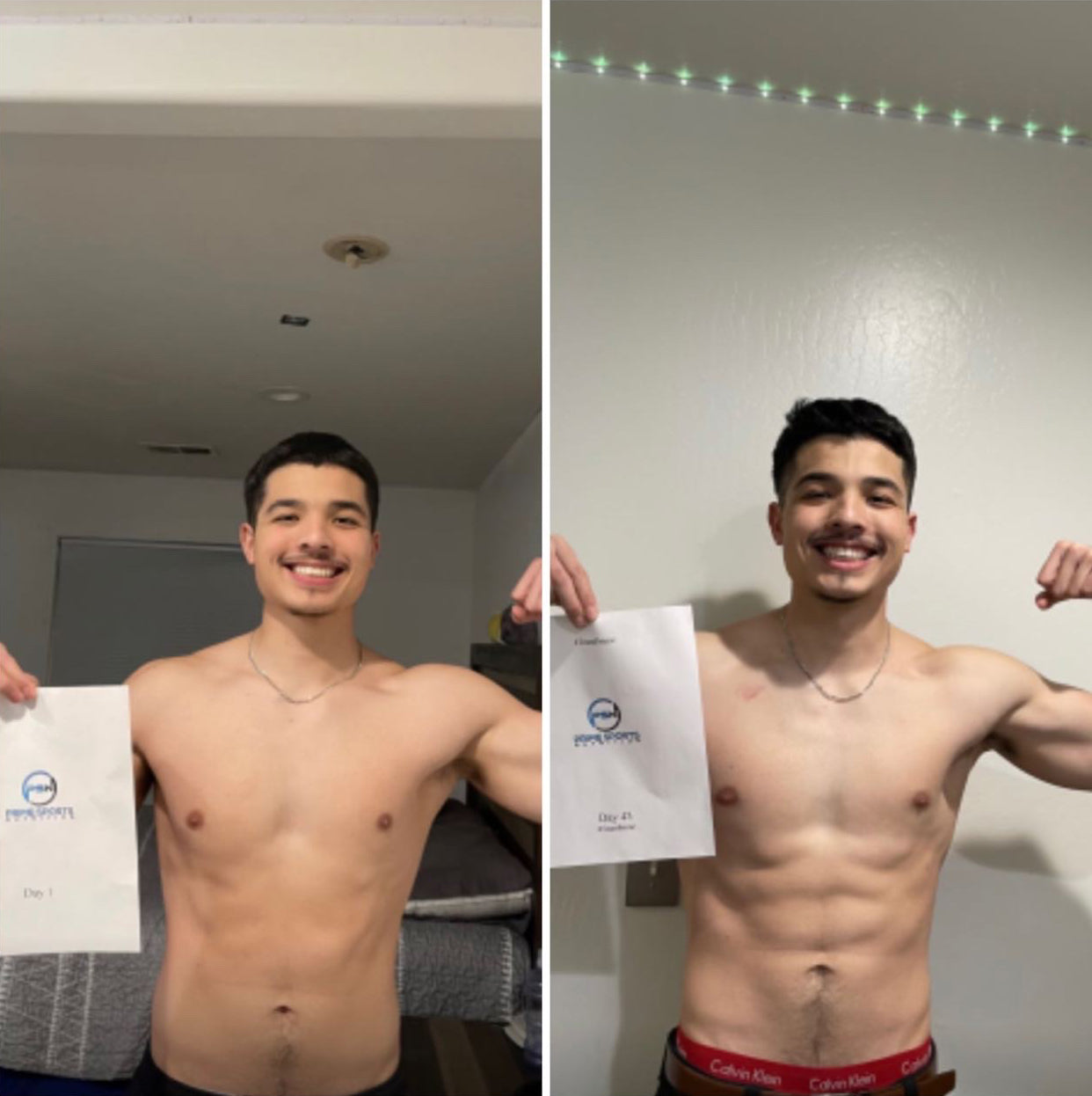 Left Jovan Gamez
2021 Get Shredded Summer
Transformation Challenge
Adam Tauchen
2020 Fat Fall
Transformation WINNER